Regular price
Sale price
$11.00 USD
Unit price
per
Sale
Sold out
Experience the zodiac with Leo! This 2x2" semi-permanent tattoo of a leo sign is a fun, affordable way to express yourself and get creative with placement. With your tattoo, you can enjoy up to two weeks of stylish experimentation before permanently inking!
View full details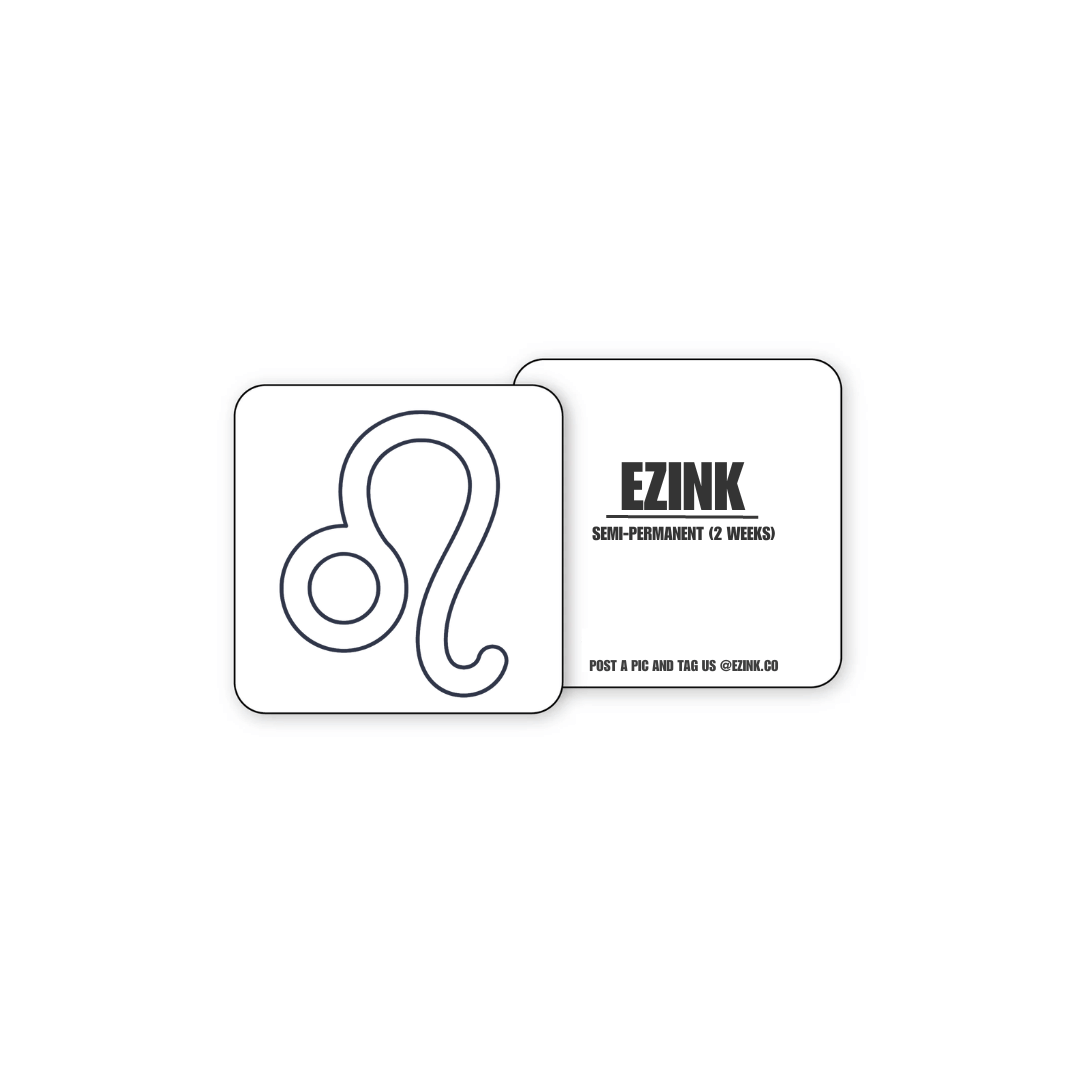 FAQ's
Kit Includes

Primer wipe
Tattoos with organic EZINK™
Easy to follow instructions
How long will my EzInk tattoo last?

Your EzInk temporary tattoo will last 3-7 days. The lifetime of your temporary tattoo also depends on placement, how well you apply it and what you get up to every day.

Your EzInk semi-permanent tattoo will last up to 14 days. 
Temporary vs Semi-Permanent

Temporary:

- Lasts 3-7 days (on average)

- Appears instantly

- Full colour available

- Looks like a fresh tattoo (very dark)

Semi-Permanent:

- Develops over 24-48 hours

- Lasts up to 2 weeks (or more)

- Gradually fades as the skin regenerates itself naturally

- Looks like a healed tattoo

*only our semi permanent range comes with a primer wipe
Are they safe?

EzInk uses safe tattoo transfer papers compliant with Australian Standards AS/NZS ISO 8124.3:2003, we utilise high-tech digital printing technology to produce high image quality and a long-lasting transfer. So are EzInks tattoos safe and good quality? YES!
Let customers speak for us